BichonFrise-L
List Member WebSites
Bichons... Bichons... Nothing but Bichons...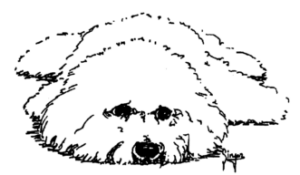 Touch a Bichon and you have touched a bit of heaven...
Hold a Bichon and you have held the world...
Love a Bichon and you will love life forever...
Author Unknown


You are visitor to this site since January 12, 1997.
Last update: Sunday, November 23, 1997
© 1997 All Rights Reserved

We would like to express our sincere thanks to Derek and Joan Briggs, Eastbourne, East Sussex, England for all their assistance in preparing this website and the Welcome Message for BichonFrise-L. THANK YOU!!!
If anyone knows who the author is for the above poem, please let me know so proper credit can be given for a wonderful Bichon poem. Thank you "Author".